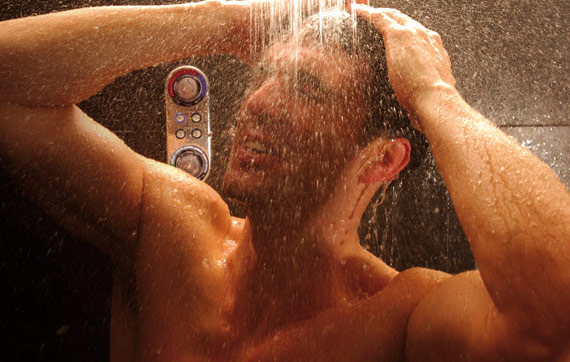 ilux offers the supreme shower experience from an eco shower to a deluge: 
- all pre-programmed and available at the touch of a button in the shower or remotely
- Concealed designs
- Remote control (+10m reach)
- 4 shower pre-sets (temperature and water flow)
- LED display for ease of use

From an eco shower to a deluge, pre-programmed or spontaneous, the intelligence of ilux allows you choose the shower to suit your mood with the touch of a button.
This shower's clever illuminated control even shows you when it's time to step in – so, no need to keep checking the temperature, just keep an eye on the lighting display, and when it stops oscillating, you know it's time to step in. The advanced technology means you don't even have to be in the bathroom. The remote control can be placed anywhere up to 10 metres from the shower, so you can switch it on and step into your selected pre-set shower when you are ready.
Locating the processor: The processor box is slimline, compact and smaller than a shoebox. Reflecting the uniqueness of every bathroom, it offers the flexibility to be conveniently sited away from the showering or bathing area in an easily accessible location: under the bath, in the loft, in an airing cupboard, the choice is yours.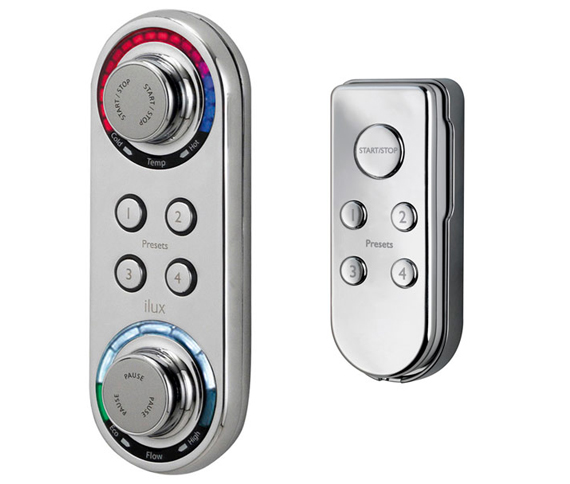 Aqualisa ilux digital shower mixer
(Processor, controller and remote)
IL1001 – For high water pressure
IL1002 – Incorporates a pump for low water pressure