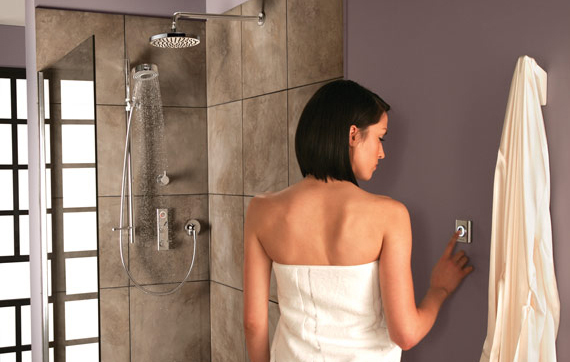 Shower performance is second to none, providing a flow rate range capable of delivering a refreshing spritz, through to an invigorating drench. To conserve water or to ensure it will go further, select the 'ecomode' on the processor box during installation. For super-quick installations choose an exposed shower which can be installed in as little as two hours with minimal mess and disruption to the bathroom. A data cable connects the HiQu's shower controls to a digital processor, where hot and cold water are perfectly blended and delivered to the shower head at the desired temperature and flow.
The shower controls and optional remote control can each be sited up to 10 metres from the processor. This means that the processor can be placed in the loft, airing cupboard or under the bath, and the remote control can switch on the shower from a convenient location.
HiQu Digital processor box: Driven by Aqualisa's award winning digital technology, HiQu is controlled by a compact processor box which can be located 10 metres from the bathing area in the loft, airing cupboard or under the bath. It controls flow and blends hot and cold water with thermostatic precision, delivering perfect baths and showers every time. Remotely siting the processor box makes access and installation easy, eliminating the need for extensive excavation of the bathroom wall and damage to décor.
HiQu Digital processors are backed up by Aqualisa's 5 year manufacturer's guarantee.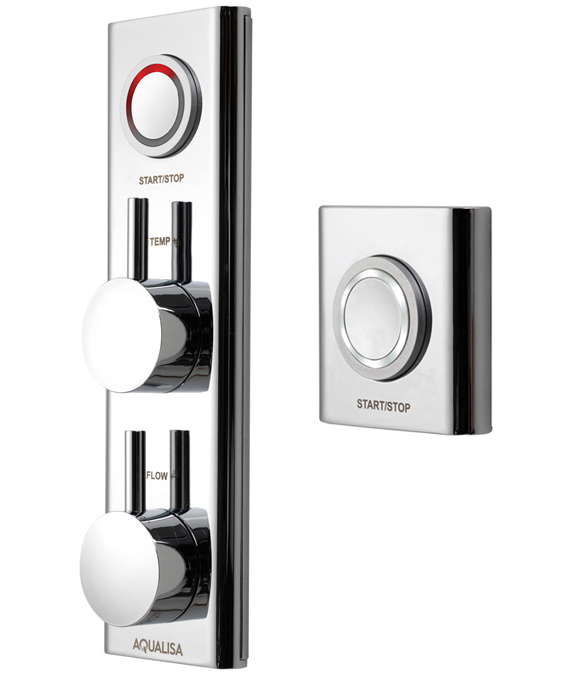 Aqualisa HiQu digital shower mixer
(Processor and controller)
HQ1001 – For high water pressure
HQ1002 – Incorporates a pump for low water pressure
Aqualisa HiQu digital shower or bath remote
HQDDS - HiQu Remote