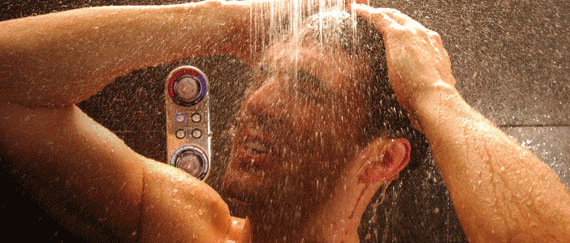 Welcome to Aqualisa.co.nz New Zealand's home of digital showering and bathing.

The digital shower and bath products from Aqualisa, one of the UK's most successful bathroom manufacturers, are a dream come true for the lover of new technology.
Benefits of digital showers and baths:

- Tried and tested technology (more than 300,000 units sold in the UK alone)
- Easy to install even on thin walls
- No bulky thermostatic cartridge to install into the walls
- Blends the water before it reaches the shower
- Pre-sets of temperature and water flow
- Uses memory for unique shower and bath experience each time
- Blends hot and cold water with perfect thermostatic precision
- Sleek and sophisticated design possibilities
A brief welcome from Aqualisa UK:

At Aqualisa, from design to despatch, we're proud of what we do and how we do it. We design and manufacture innovative showering and bathing solutions that are renowned for their power, performance and reliability.

Founded over 30 years ago, Aqualisa has always pioneered groundbreaking, original bathroom product design. In 1977, Aqualisa's thermostatic technology made headlines. Developed especially with the nuances of the domestic plumbing system in mind, it changed British bathrooms forever.
But time doesn't stand still and today, Aqualisa continues to be at the forefront of cutting edge showering and bathing with its extensive range of Digital showers and bath fills. Since introducing the concept of digital technology in 2001, digital showers and recently, digital bath fills have been embraced by the bathroom industry, installer and consumer alike.

But don't just take our word for it. To us, innovation is part of our culture and Aqualisa's revolutionary products have collected a range of awards including those from the Design Business Association, Homes & Gardens Magazine, CORGI and most recently, a Queen's Award for Enterprise: Innovation – recognising Digital and cementing Aqualisa's reputation as true innovators.

Praise for products that we are rightly very proud of, and glad to share with New Zealand.